Duties of a Successor Trustee - Revocable Trusts
Many people create revocable trusts as estate planning tools. They may enhance efficiency and convenience in the estate planning process. Also, when properly done, a revocable trust may be a comprehensive estate planning tool. A carefully drafted (and funded) revocable trust can, in many cases, eliminate the need for a probate proceeding.
Often, the settlor of a revocable trust serves as the initial trustee. A successor trustee is necessary either at the time of the current trustee's death, incapacity or at a time when the trustee simply no longer desires to serve. Once a trust is created, the trustee and eventually the successor trustee are faced with a number of responsibilities. Examples include:
Ascertain, gather and value all trust assets
Assume responsibility for all trust-owned assets including:

Real estate (wherever it might be located)
Oil, gas and other royalty interests
Farm and livestock
Vehicles (updating registration and obtaining insurance)
Insurance, securities, retirement benefits, etc.
Closely held business interests

Interpret the terms of the trust regarding asset and investment management
Complete any required filings with the court
Invest, collect and disburse all trust assets according to the terms of the trust
Interpret the terms of the trust regarding beneficiaries' interests, rights and authority
Make appropriate distributions to beneficiaries
Answer questions posed by the trust beneficiaries
File income tax returns for the trust (when necessary)
Provide notification to beneficiaries as required by controlling state law
If the successor trustee is serving due to the death of a previous trustee, the successor trustee may be required to file estate tax and inheritance tax returns and may possibly be responsible for filing personal income tax returns for the trust creator
Contact Baird Trust Today
The duties to a successor trustee for a revocable trust may be daunting, particularly to those not used to handling these types of responsibilities. A corporate trustee, such as Baird Trust, conducts these responsibilities on a daily basis. We would appreciate the opportunity to discuss our services with you.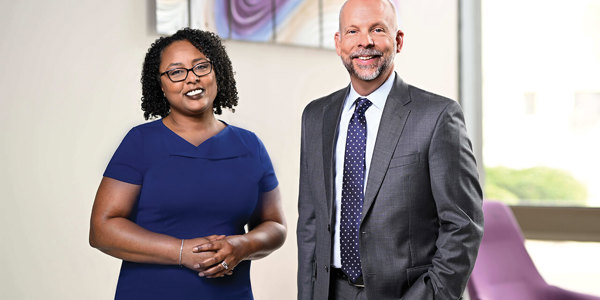 Engage Baird Trust
Contact the Baird Trust team or find a location near you.