Baird Trust Gives Back
Baird Trust supports a wide range of organizations, focusing on groups that our associates devote their time to in order to maximize their impact.
Local Organizations Served

Home of the Innocents
Since 1880, Louisville's Home of the Innocents has provided shelter for children who have been abused, neglected or abandoned. In October, volunteers from Baird Trust sorted and organized items that had been donated to the Home during Baird Gives Back week, then prepared and decorated Christmas trees for the holiday season.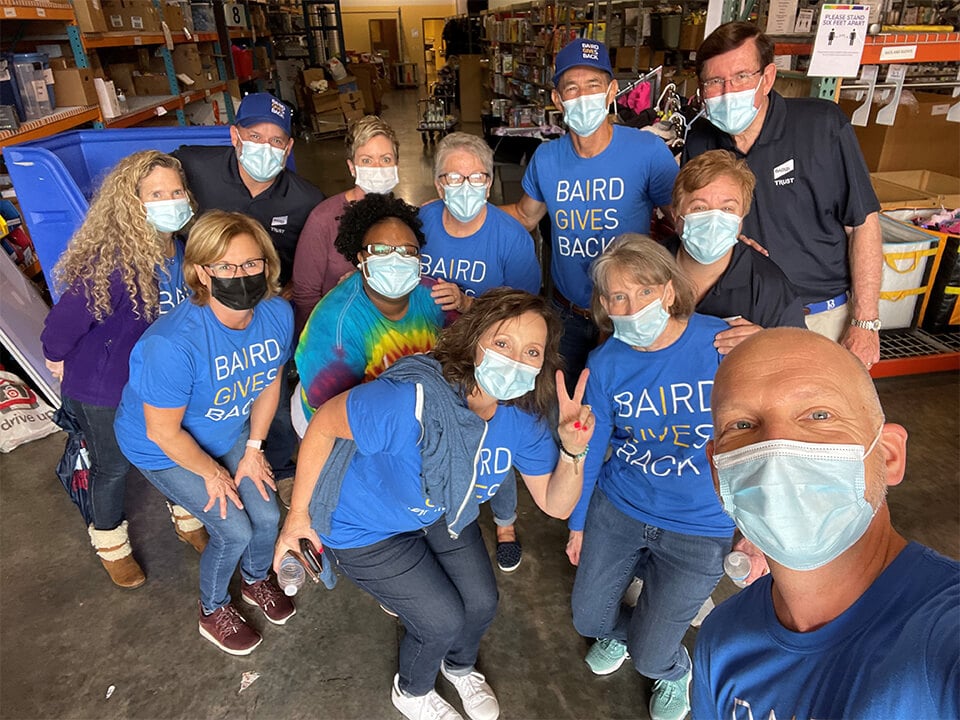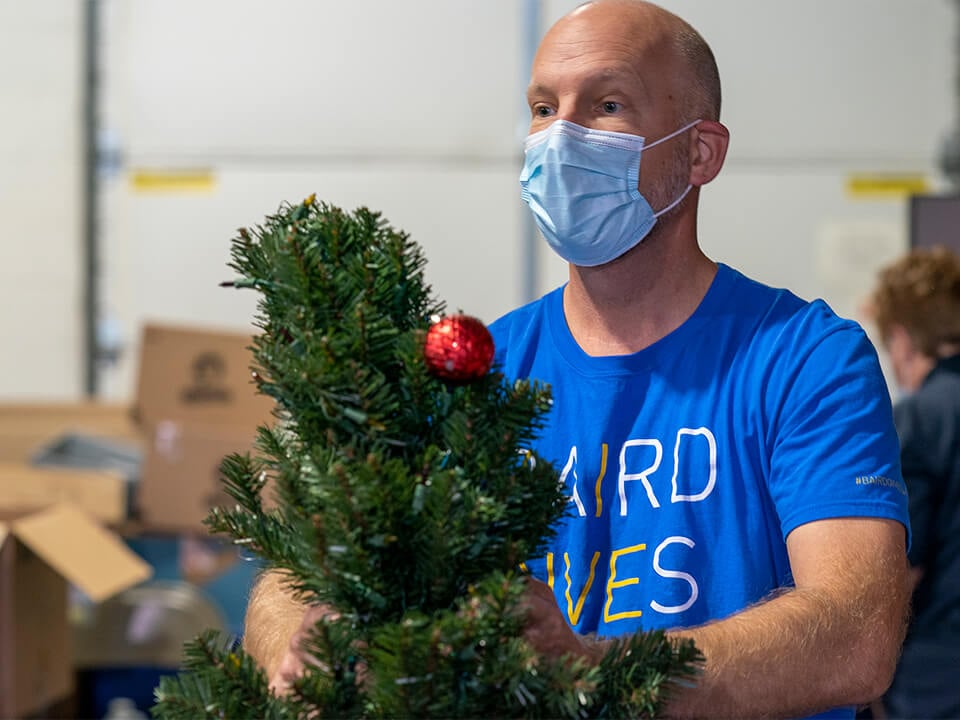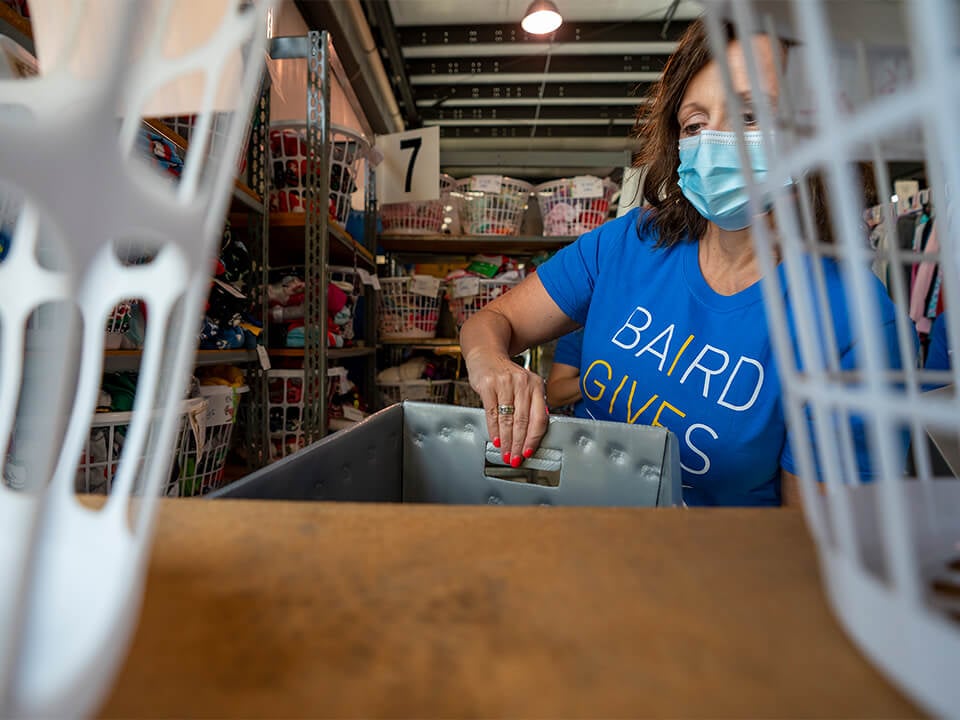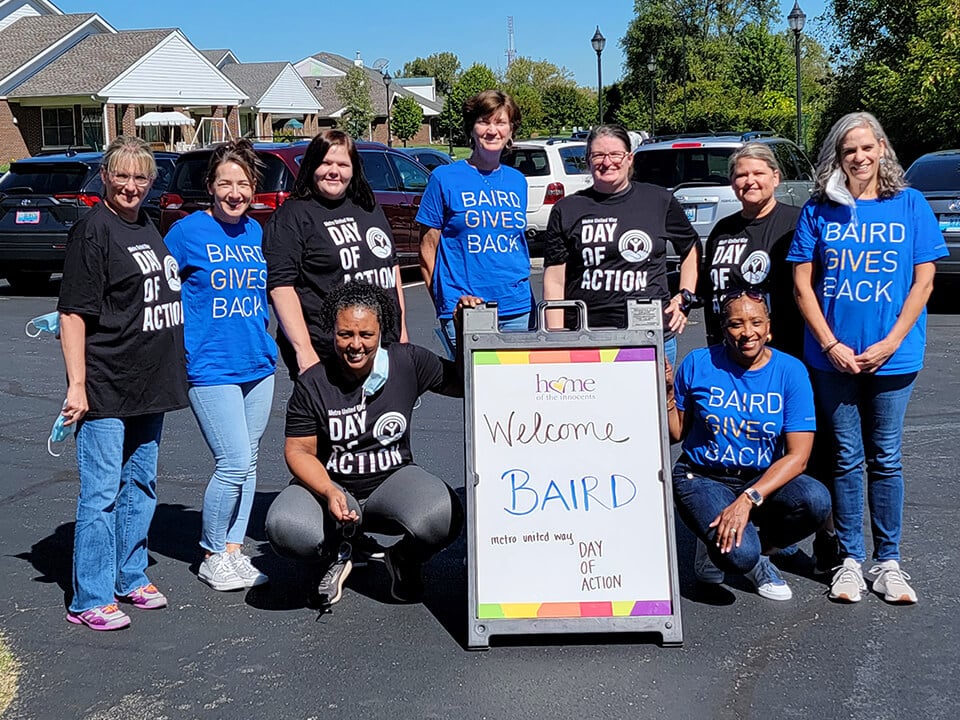 Afghan Family Refugees
Baird Trust associates collected and sorted donations from members of the Patriot group – Baird's Associate Resource Group devoted to supporting our nation's veterans and their allies – for Afghan family refugees staying at Camp Atterbury in Indiana.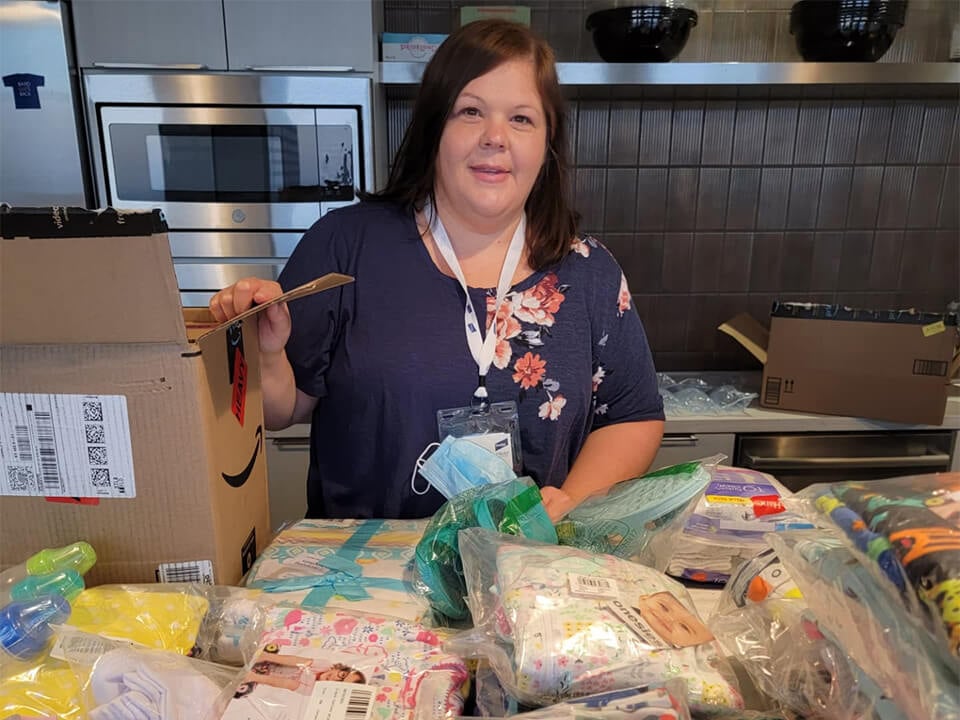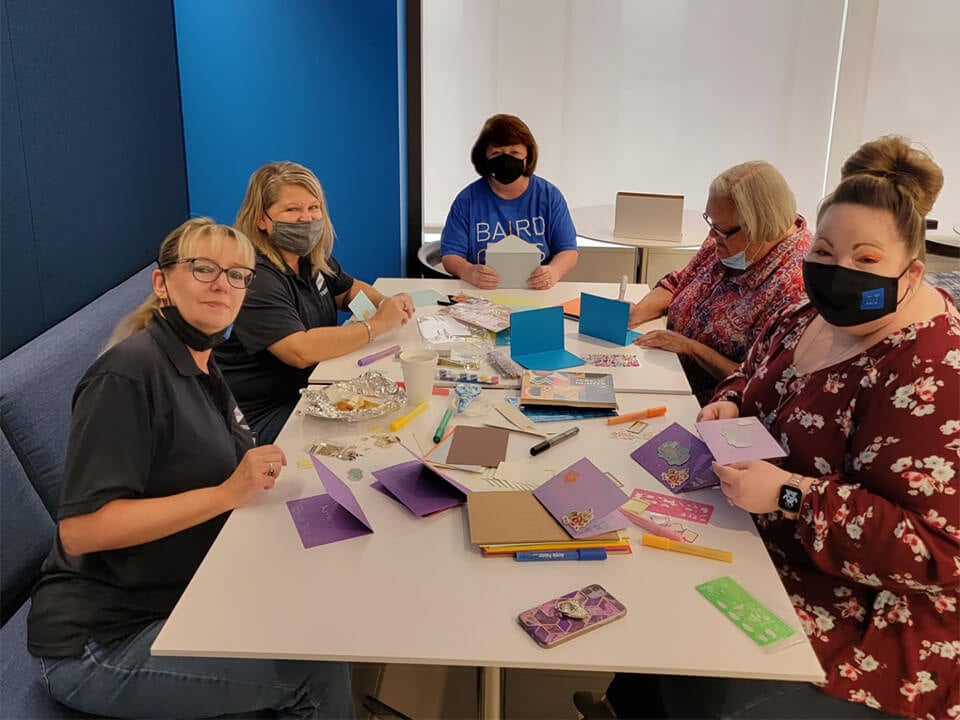 Evansville's Mesker Park Zoo
The Baird Trust team helped to finish the penguin exhibit at the zoo, painting a fence and hauling rock for the area around the exhibit, and even got to watch the penguins arrive at their new home.
Community Kitchen
Baird Trust associates prepared and served lunch to those in need, and assisted with cleanup afterwards. The Kitchen serves lunch to around 100 individuals daily.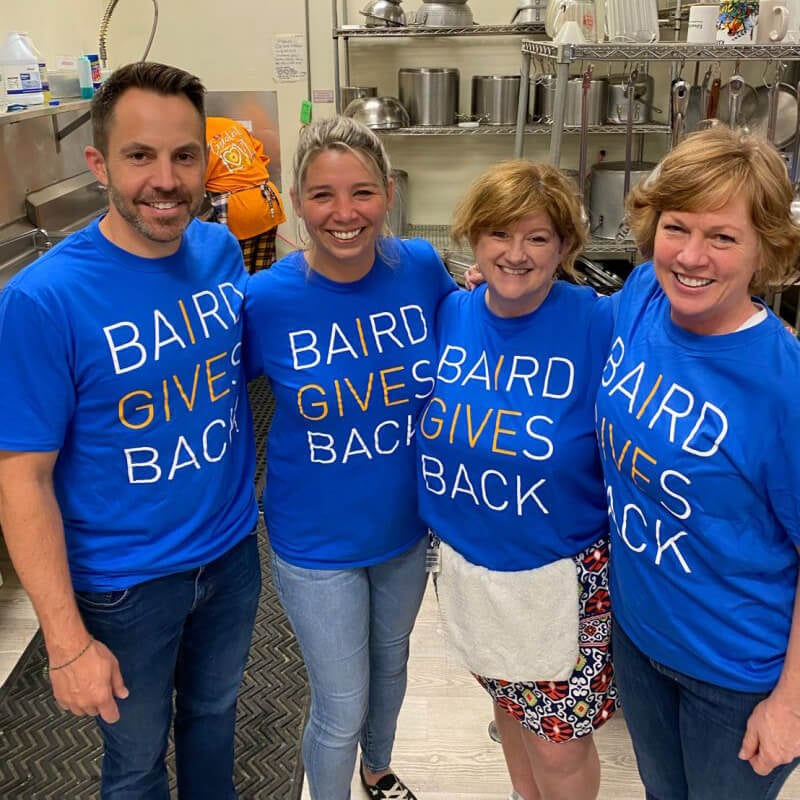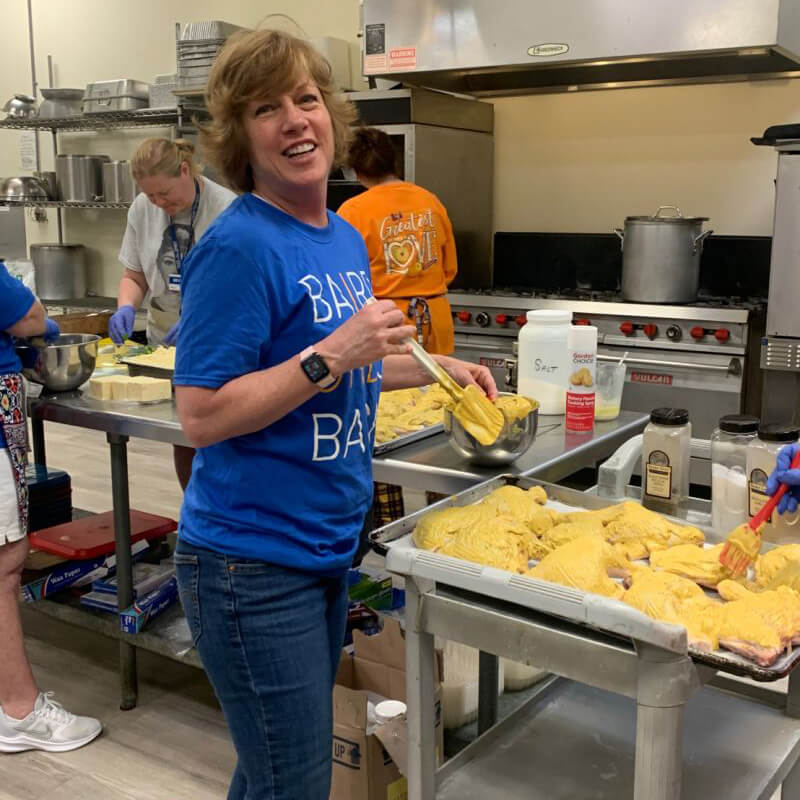 Field of Flags at Cave Hill Cemetery
Volunteers helped to place flags on veterans' graves (over 7,000 gravesites!) at Cave Hill Cemetery.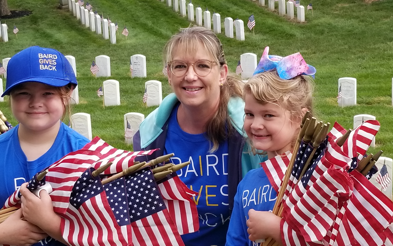 GRRAND - Golden Retriever Rescue
Dog walkers helped out at the rescue facility, after investing their own time to undergo volunteer training prior to the event.


Highview Arts Center
Our team did some painting and cleaning of newly renovated space.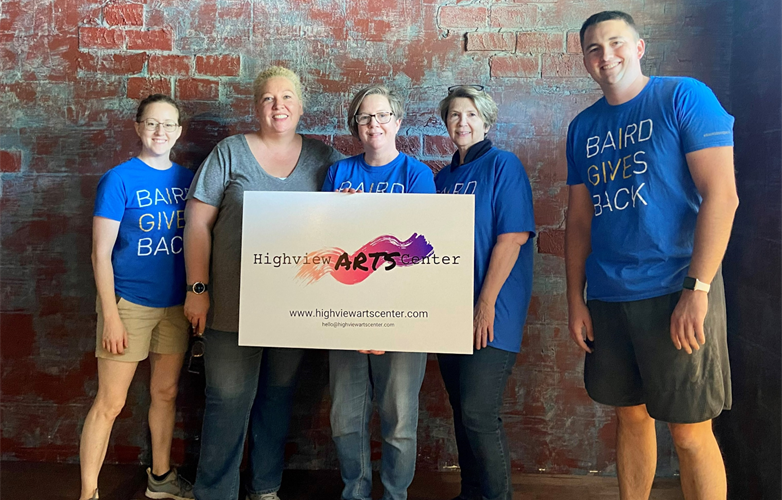 Make-A-Wish Walk
Baird Trust volunteers were stationed near the entrance and within the park grounds, helping out and fielding questions from walkers. They had various tasks to perform, including: guiding walkers to registration tables, helping to hand out shirts and MAW giveaways (toys, bracelets), helping with kids' activity stations, encouraging walkers along the path, and handing out water. At the end of the walk, they handed out snacks.