The Eternal Gift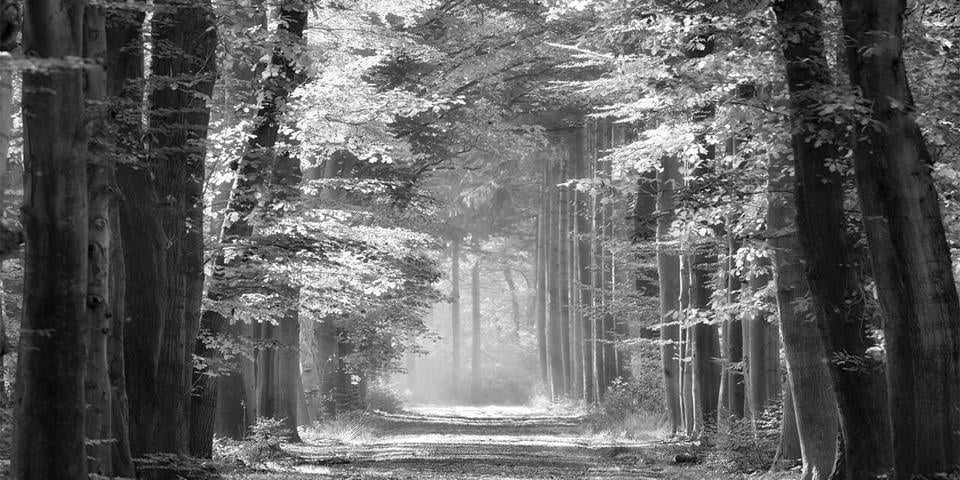 A Family Letter Lets You Share Your Love and Critical Information With Your Heir
A decade ago, a client of ours in Louisville decided that his will and other estate planning documents did not convey everything he wanted to tell his family. So he wrote a long, loving letter to be opened by his family after his passing, describing how he felt about them and about the legacy he was leaving behind, along with detailed instructions and information about his financial holdings.
The client's letter was especially helpful not just because of the emotions he shared, but because of the critical information he was able to provide. As with many families, this family had one person who tended to handle all the financial dealings, so his heirs would have been in the dark without the letter he provided. His letter not only comforted his survivors, but helped them settle his estate and move forward financially as well.
Ever since, we have been recommending these Family Letters as part of an estate plan. A Family Letter is not a legal document, but simply a way to collect all your thoughts and messages, both personal and financial, that you would like to leave behind for your family members. More and more, we're finding them to be a great tool for people to leave to their heirs, and a tremendous, comforting resource for the family they have left behind.
The Personal Message
The personal content is in some ways the most important part of the letter. Here's an opportunity for you to reflect back on your life and your journey, giving credit and love to all those who supported you. These letters can include personal messages to family, letting them know just how much they meant to you.
It's also a chance for you to re-instill your family's values. Maybe you want to make sure that the family emphasizes quality education for the children or that the family gives money to charities that align with your values.
The Family Letter gives you a chance to explain decisions you made in your will that may be controversial or misunderstood. For example, if you have a daughter who worked in the family business and a son who became a doctor, you may decide to leave the entirety of the family business to your daughter. Explaining the reasoning behind decision like this in your Family Letter can help alleviate any animosity among the beneficiaries.
If you've set up a trust for your children, this can be an opportunity to explain the reasoning behind that decision. You can let them know how you expect the trust to benefit your children. Or if the trust puts limitations on how they can receive or use your assets, they deserve to know your rationale.
Crucial Financial Information
There's also the more practical effect of leaving your heirs a collection of information about your accounts and financial life, which will make their tasks much easier in the months ahead. Some of the financial information you might consider including in your Family Letter:
Copies of your trust documents, will, power of attorney and health care surrogate
Account numbers and/or statements for your banking and brokerage accounts
Copies of your credit and debit card statements
Any sources of income that your heirs can expect to benefit from
List of locations for other key items that others won't be aware of, like your car titles or safety deposit boxes
It can also be important to list here all the financial professionals you work with. If you're not leaving behind a surviving spouse and your children don't live close by, it can be very hard for them to know such things as who your accountant or your attorney is. These people will be invaluable resources when it comes to settling your estate, so make sure it is easy for your heirs to establish a relationship with them.
You can list other plans for the end of your life here as well, such as your desired funeral arrangements. Is there a special prayer or song you'd like to have at your service? If you plan to be cremated, is there some place you'd like your ashes scattered?
Creating Your Family Letter
Because the Family Letter is not a legal document, it's not necessary to use an attorney or other professional in drafting it. However, you may want to share it with your attorney or estate planner to make sure there aren't any contradictions between the plans you outline in your Family Letter.
Once you've drafted your Family Letter, what should you do with it? There are many possible answers to this question based on your wishes and your relationship with your family. Many people leave the original letter with their spouse, perhaps with a special note that it is not to be opened until after your passing. It can also make sense to leave a copy with your attorney. Or maybe you want to leave the original with your attorney, with instructions for its eventual distribution to family members.
An Eternal Gift
The Family Letter has become increasingly popular among our clients because it's a gift you can leave behind to your family after your passing. The personal side of it will leave an impression on your family members that will last their lifetime, and the financial side will make their estate settlement tasks much easier at a time when they will likely be emotionally burdened. It's not just for people with a complicated estate or extensive list of heirs; a Family Letter can be beneficial to just about anyone.
Baird Trust Company ("Baird Trust"), a Kentucky state chartered trust company, is owned by Baird Financial Corporation ("BFC"). It is affiliated with Robert W. Baird & Co. Incorporated ("Baird"), (an SEC-registered broker-dealer and investment advisor), and other operating businesses owned by BFC. Neither Baird nor Baird Trust provide individualized tax, accounting or legal advice. Please consult your accountant or attorney for personal tax, accounting or legal advice.