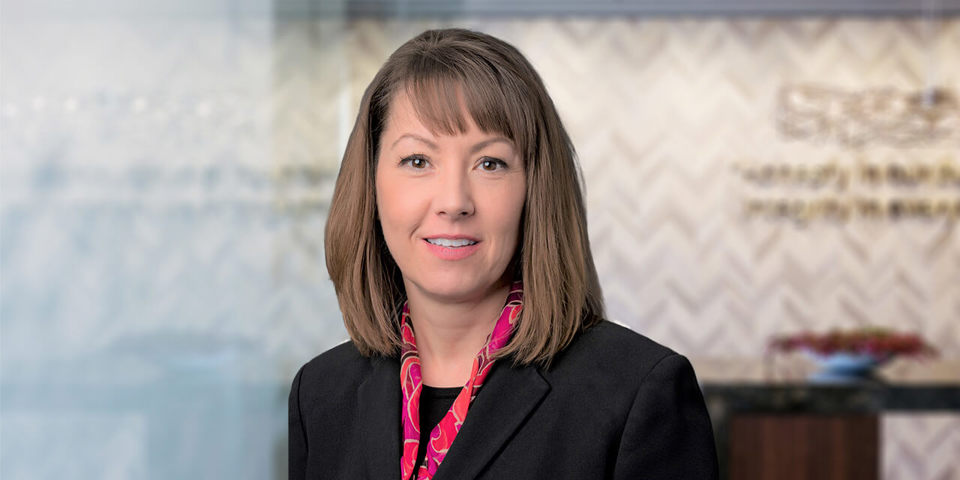 The firm is sad to share the loss of Laura Dunne, who passed away on April 30, 2023 at the age of 53.
Laura was a Portfolio Manager in the Trust Company since 2007. In her role, she managed portfolios on behalf of high-net-worth clients and institutions. In her personal time, Laura was an avid competitor in triathlons, marathons and other distance events.
Anyone who was lucky enough to know Laura, knew that beneath her quiet and unassuming character was an intelligent and diligent portfolio manager, a loyal friend, and an amazing athlete. Her clients loved her because of her unwavering dedication to them. Her commitment to their financial success was evident in everything she did, and her clients knew they could count on her. As a team member, she did not hesitate to take on extra responsibilities and chaired our mutual fund and ETF due diligence committee. She was an amazing mentor to those less experienced than she. If Laura spoke up in a meeting, it was always with something insightful and additive to the conversation. As her friend, I will miss her caring nature, interesting insights, and the way her smile would instantly put me at ease.

Gail Tway, Director Portfolio Manager in Baird's Trust Company
Laura was singularly focused on serving her clients. Discipline and dedication are attributes that she carried with her wherever she went, whether it was in the Portfolio Management realm or when she was training for one of her many distance races outside of work. She will be missed greatly by her colleagues and her clients.

Mark Nickel, President of the Baird Trust Company
Laura is survived by her husband, Gene Dunne. Her obituary can be found here.